A Quick Demo using Genesis Heat Set Artist Paint as the medium. 
I generally do a rough sketch before I start painting.
My sketches never have a lot of detail to them when I do a sketch, they are only used for positioning of the main features and general placement of the objects. on the canvas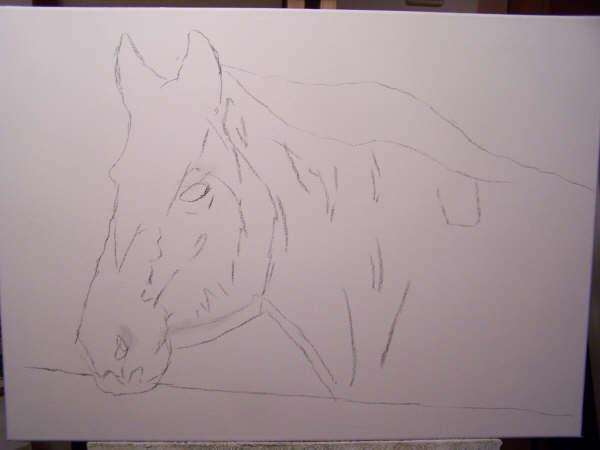 ---
Next I start with a rough soft green mottled background. This will help me get a better feel of where I'm heading with this painting.
The next step is to thoroughly dry the Genesis paint using the Heat Gun on a fairly high setting.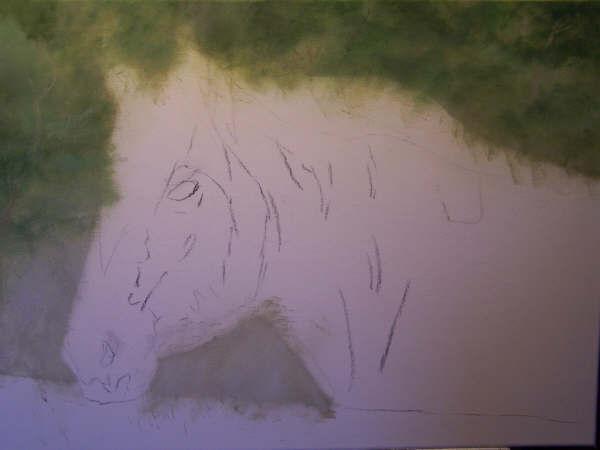 ---
I decided to paint the Draught Horses eye, now I have a starting point to flesh out the rest of the horse head
Again I thoroughly dried the eye using the heat gun.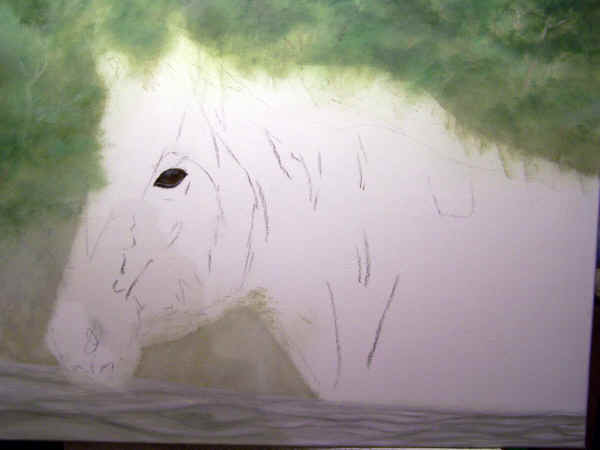 ---
At this stage I added the highlight to the eye, I then dried this area before continuing with the painting.
Then I started to apply the main undercoat colour to the draft horse, its a fairly thin coat of paint at this stage.
I will leave most of this area wet for the moment.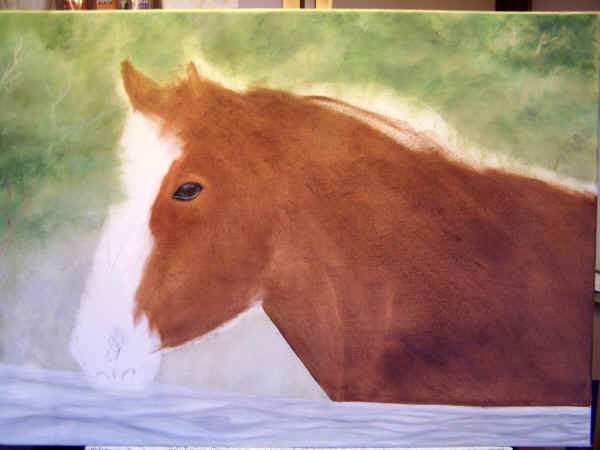 ---
At this stage, I'm starting to work out where the main muscles will appear under the skin, and have started to position them.
I also have dried a few selected areas of this painting, but left most of it wet, so further blending can be done if needed.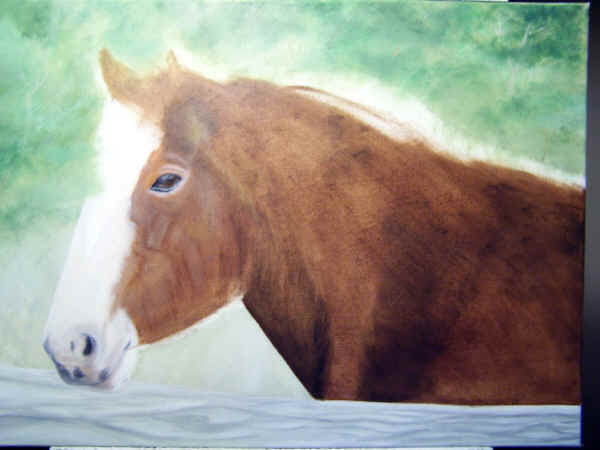 ---
I wasn't happy with the green background.
So I painted over it, with a mix of Ultramarine blue and Titanium white, plus a touch of a crimson colour that I mixed, this will give a softer feel to the painting, and add a bit of depth, that was badly lacking earlier in the painting.
The whole painting has been thoroughly dried at this stage with the heat gun.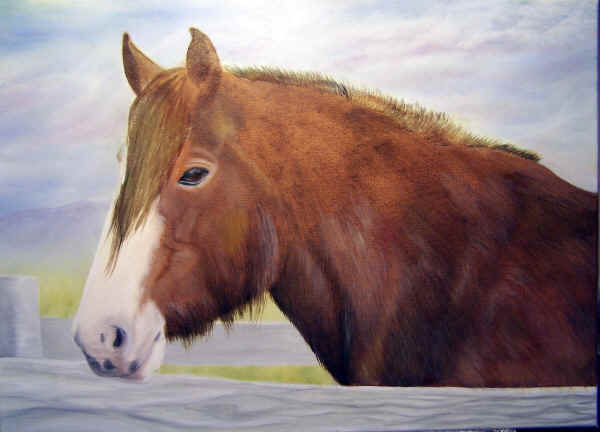 ---
I now have the Draught Horse starting to look like a Horse.
The mane and forelock have been positioned, ears in place, the long hair under the head is also in place.
I also added a background fence, and intensified the grass colour, this will break up the dead area in the painting, and shift the focus back to the horses head, rather than wander off into the distance.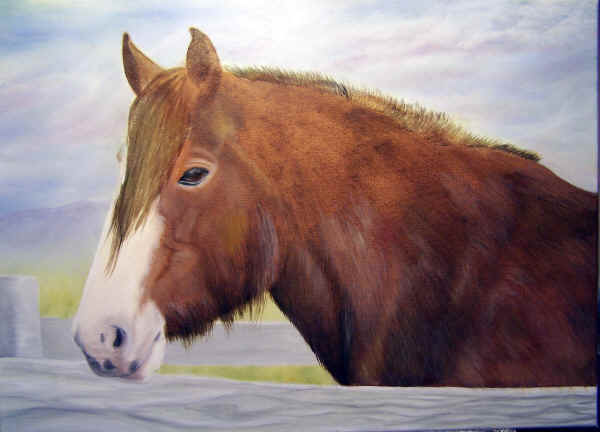 ---
I added a few fine lines in different colours to represent the hair and also did a general tidy up of the overall composition.
It's an interesting experience using the Genesis paints.
The bit I like, is you can leave your brush covered in paint overnight, or longer if needed.
The same goes for you palette, no need to clean it up, just simply push the paint around with a painting knife, to refresh the paint and away you go again.
I hoped you enjoyed this process, and you have a better understanding as to how I paint.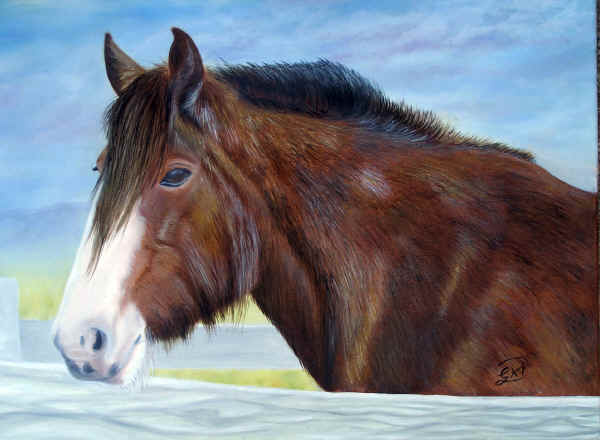 ---
Draught Horse from Churchill Island Original Oil Painting by Garry Purcell 

Artwork Name: Draught Horse from Churchill Island
Artist: Garry Purcell
Medium Used: Genesis Artist Grade Oil Paint
Support Type: Gallery Wrap Stretched Canvas (Staples a
Canvas Size: 45.7cmx91.4cm (18″x36″)