Pelicans are a rather unusual looking bird, I spotted this one on a lake as it was quietly swimming past me.
I took a long distance photo using my Canon camera's zoom lens,
I'd forgotten about this image for quite a few weeks, and when my SDcard needed to be moved to my PC, that's when i noticed the Pelican photo, and I decided to paint it.
This lake had a few ducks on it as well, so I might get around to painting a few of them in another painting.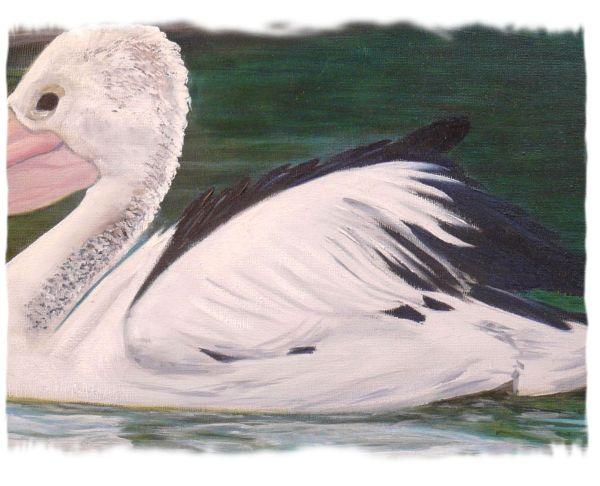 Close Up showing some detail of the Pelican in my oil painting
Artwork Name: Pelican on a lake
Artist: Garry Purcell
Medium Used: Artist Grade Paint
Support Type: Gallery Wrapped Stretched Canvas (Staples are on the back of the frame.)
Support dimensions: 51cm x 61cm x 2cm (20″ x 24″ x 3/4″)
Price: $440.00 AUD PayPal