Sunset Dreaming Seascape Oil Painting
The painting "Sunset Dreaming Seascape" is an oil painting by Australian artist Garry Purcell. The painting depicts a dramatic sunset over the sea, with dark clouds looming in the distance. The sky is painted in shades of orange, pink, and purple, creating a dream-like atmosphere. The sea is depicted in shades of yellow reflected from the sky in the foreground. The painting captures the beauty and power of nature, evoking a feeling of awe and wonder.
This Dramatic Sunset oil painting has the combination of a brilliant coloured sky and a distant ocean peeping over the sand dunes.
With a slight ocean mist rising over the sand dunes in the foreground.
Sunset paintings have been one of my favourite things to paint. They give me the freedom to create vibrant coloured paintings that often give a surreal feel to them.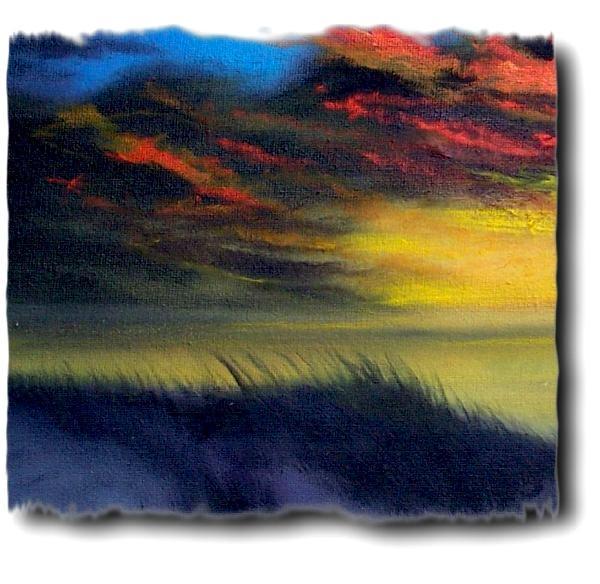 As an Australian Artist, I believe that trying to capture a small snapshot of what our natural surroundings look like is important for future generations to look back in time at.
Sunsets and Water are some of my favourite things to paint, the colours can be pushed to the limits and still look plausible.
Price: $330.00 AUD PayPal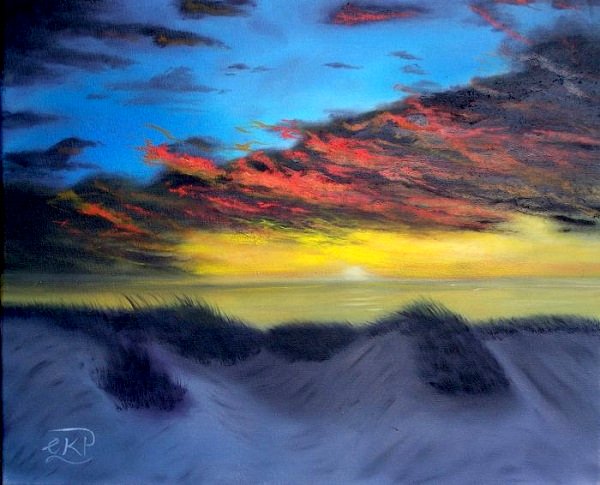 Listing Details for Sunset Dreaming Seascape Oil Painting
Sunset Dreaming Seascape Oil Painting
The Sunset Dreaming Seascape Dramatic Sunset Oil Painting is a stunning piece of art that captures the essence of a beautiful sunset over the sea. The painting is filled with vibrant colors that blend seamlessly together, creating a dreamlike atmosphere that transports you to a peaceful place. The dramatic sunset is the centerpiece of the painting, with its fiery orange and red hues filling the sky and reflecting off the calm waters below. The artist's use of brushstrokes and texture adds depth and dimension to the painting, making it a true masterpiece. This painting will add a touch of serenity and beauty to any room in which it is displayed.