(Sold) Tropical Aquarium Oil Painting Commission (Sold)
An aquarium oil painting commission is a unique and beautiful way to capture the essence of an underwater world. This type of painting typically features a variety of fish, plants, and other marine life, all swimming in a colorful and vibrant aquarium setting. The artist carefully chooses each element of the painting, from the colors of the fish to the texture of the water. The result is a stunning work of art that captures the beauty and tranquility of the underwater world. Whether you are a lover of marine life or simply appreciate the beauty of art, an aquarium oil painting commission is a great investment that will bring joy and beauty into your home for years to come.
Here is an award winning aquarium display, that I was commissioned to paint.
This commissioned oil painting came out rather nicely.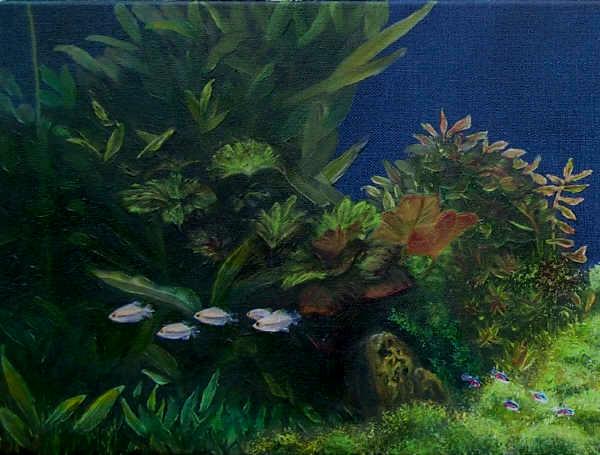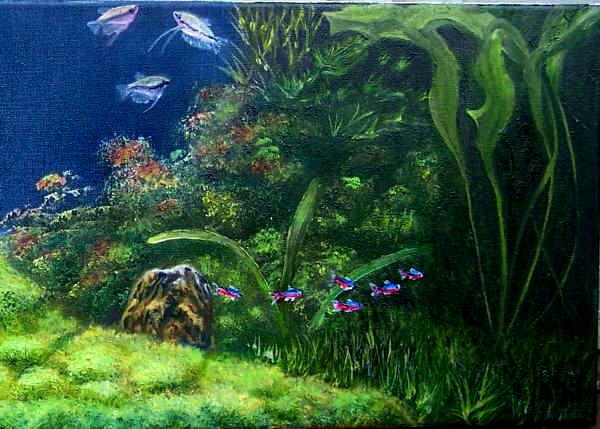 Final Oil Painting Below

NOTE: This painting has been Sold
Listing Details for an Award Winning Tropical Aquarium Oil Painting
Thought process to create a Tropical Aquarium
In conclusion, a tropical aquarium can be a beautiful and captivating addition to any home or office. It requires careful planning, proper equipment and maintenance, and the right balance of fish and plants to create a thriving ecosystem. By following best practices and providing a healthy environment for aquatic life, a tropical aquarium can provide years of enjoyment and relaxation for both the owner and the fish. Whether you are a seasoned aquarium enthusiast or a beginner looking to start your first tank, a tropical aquarium can be a rewarding and fulfilling hobby.